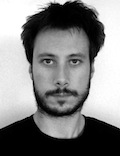 Contact
Antoine Lucas
AIM, Pole Terre-Planetes
Space Campus
39 rue Helene Brion,
75013 Paris, France
Phone: +33 157 275 311
e-mail: antoine.lucas {at} cea {.} fr
Updated June 5, 2013.
At a glance
I am currently a CNES Post-doc Fellow at AIM Laboratory in the Planetary science division of Paris Diderot University
I obtained a Tesla C2075 as a NVIDIA's Academic Research Donation for supporting my research.
Planetary Society reports our work last year during LPSC 2012
Research Opportunities:
Undergrad's Degree internship in Image Processing and analysis For Planetary Sciences is possible. Interested individuals should contact me.